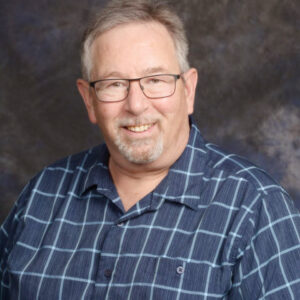 Jack Conklin
Pastor
Hi friends! My name is Jack Conklin, pastor at Lawrence Avenue UMC since July 1, 2020. My wife Pattie and I celebrated our 25th anniversary on July 1, 2020 as well! We have six grown children, eight awesome grandchildren and even one beautiful great-grandchild. Living with us at Lawrence Avenue's parsonage (pastor's home) are our white Maltese-mix dog, Bailee and our gold-colored tiger cat, Mitch. We are excited to be in Charlotte, excited to be at Lawrence Avenue United Methodist Church and, most important, excited to see how the Holy Spirit is going to lead us, together, into being a place of hope, a place of light, and a place of refuge to the broken in our community.
Here's a little bit about me. I was born and grew up in Flint (MI), graduating from Flint Central High School in 1970. I then attended and graduated from Eastern Michigan University in Ypsilanti (MI) in 1974. After six years as an Army officer I left the service, followed by several careers over the next fifteen years, including ten years with Boys & Girls Clubs of America. I entered pastoral candidacy in 1998 and was first appointed as pastor to Mesick and Harrietta UM Churches near Cadillac. I was there for 8 ½ years. From there we were appointed to Scottville UMC, near Ludington, where we pastored for another 8 years. In 2017, we were selected to lead a ministry experiment of sorts, working with a new pastor candidate to lead a four-church appointment near Traverse City (Williamsburg, Fife Lake, East Boardman and South Boardman UMC). In 2020, one of those churches voted to leave the UMC, so I was offered the position of pastor at Lawrence Avenue.  At each of our appointments we have been deeply blessed and received so much love. The same is true here in Charlotte.
This has been a wonderfully challenging pastor transition, as the COVID-19-related gathering restrictions were put in place just after we accepted this appointment. While Lawrence Avenue has been worshipping at the regular Sunday service time of 10:30 am, and in September we restarted the 5 pm Saturday informal service, many of our long-time attenders have been unable to attend but have, instead, viewed our Sunday morning Facebook Live recordings of the services. We look forward to the day when we can all gather again, that I can get the chance to see people with their whole face uncovered, and when we can sing and praise God without concern about viruses, social distancing and all of those other strange new realities of our world.
 Regardless of all that, though, we at Lawrence Avenue have a desire to become a lighthouse of hope to the Charlotte and surrounding communities, showing and teaching God's love for all, as evidenced by the sacrifice of God-the Son, our Lord Jesus Christ. We are anxious to try some new ways to worship and to serve our neighbors and we would love to include you in the things we want to do. Please come and join us for either Saturday's service or Sunday mornings! I am anxious to meet you! God be praised!!!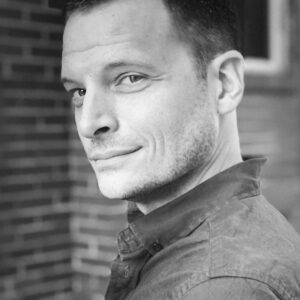 Tyler Hamlet
Communications & Office Administration
Just your friendly neighborhood Office Admin here. If you call the church it is me that will likely pick up. I handle the day to day office work here as well as develop the communications for Lawrence Avenue. A little about me. I am a professional photographer and graphic designer of 20 years. I went to film school at Compass School for the Cinematic Arts in Grand Rapids Michigan and have worked on 4 feture films, Some shot right here in Michigan. My wife Ashley and our 4 children live in Olivet Michigan in an Old church that was renovated into a home down the street from Duck Lake.